HELP US DO AN OCEAN OF GOOD!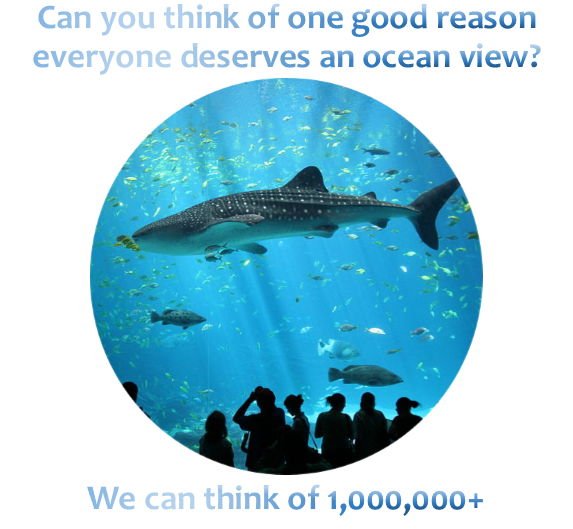 From programming for Title I students to therapy for wounded veterans to ground breaking research and conservation efforts, there are a million reasons to support Georgia Aquarium's Annual Fund. Help give an ocean view to all members of our community.

Your investment in Georgia Aquarium will make sure we can:

1. Inspire wonder for 50,000 Title I school children who would not otherwise have the chance to visit the Aquarium.
2. Engage our community through partnerships that make the incredible Aquarium resources available to the wider community. This includes providing wounded veterans with a once-in-a-lifetime diving experience led by an experienced recreational therapist.
3. Expand awareness through collaborative conservation and research efforts. From studying the impact of pollution on dolphins to leading coral reef restoration in the Florida Keys, the Aquarium's research projects increase our understanding of the world's oceans.

Here's how you can help!
$14 grants 1 Title I student the opportunity to experience our educational programming!
$60 feeds a manta ray for 1 day!
$100 supports 1 autistic child as they experience the wonder of a marine life encounter!
$200 gives 1 wounded veteran the chance to immerse themselves in a whale shark dive encounter!
$500 feeds 1 adult green sea turtle for 1 month!

If you prefer to make a donation by phone, please contact our Development Department at 404.581.4136.

You can also donate by mailing your gift to:
Georgia Aquarium
Attn: Development Department
225 Baker Street, NW
Atlanta, GA 30313

On behalf of over 100,000 animals that call Georgia Aquarium home, we thank you for your support!