HELP SUPPORT GEORGIA AQUARIUM'S MILITARY SALUTE PROGRAM
Georgia Aquarium proudly supports the armed forces and continually recognizes their extraordinary sacrifices through our Military Salute programming. Help us continue this programming and honor your loved who one has served in the armed forces by participating in our Veterans' Recognition Wall Campaign!
By participating in Georgia Aquarium's Veterans' Recognition Wall Campaign, your loved one's name will appear on the Stone Wall in Georgia Aquarium's Atrium twice per hour from November 11th to November 18th. Help Georgia Aquarium honor all veterans and pay tribute to the veteran in your life by including the service, name and rank of the military person you are recognizing in the message box while donating. For every $25.00 you donate, you may recognize one member of the military, be they active, separated, retired or deceased. All donations must be submitted by 5:00 PM on November 9th.
All Veterans' Recognition Wall Campaign proceeds benefit Georgia Aquarium's Veterans Immersion Program and Gold Star Initiatives. Information on these programs is listed below along with information on additional programs that provide positive experiences for military personnel as part of Georgia Aquarium Military Salute.
Veterans Immersion Program
Sends wounded military personnel on a swim or dive with whale sharks in support of rehabilitation and reintegration.
Learn more
Gold Star Initiatives
Serves to honor and acknowledge the families of the fallen soldiers through interactive programming.

Reenlistment Support
Allows military personnel to reenlist inside or outside of our 6.3 million-gallon exhibit, Ocean Voyager Built by The Home Depot. Learn more
Military Mondays
For a limited time, Georgia Aquarium is offering free admission to active members every Monday. Learn more
Special Military Event Days
Georgia Aquarium honors all military personnel and family members during special event days throughout the year.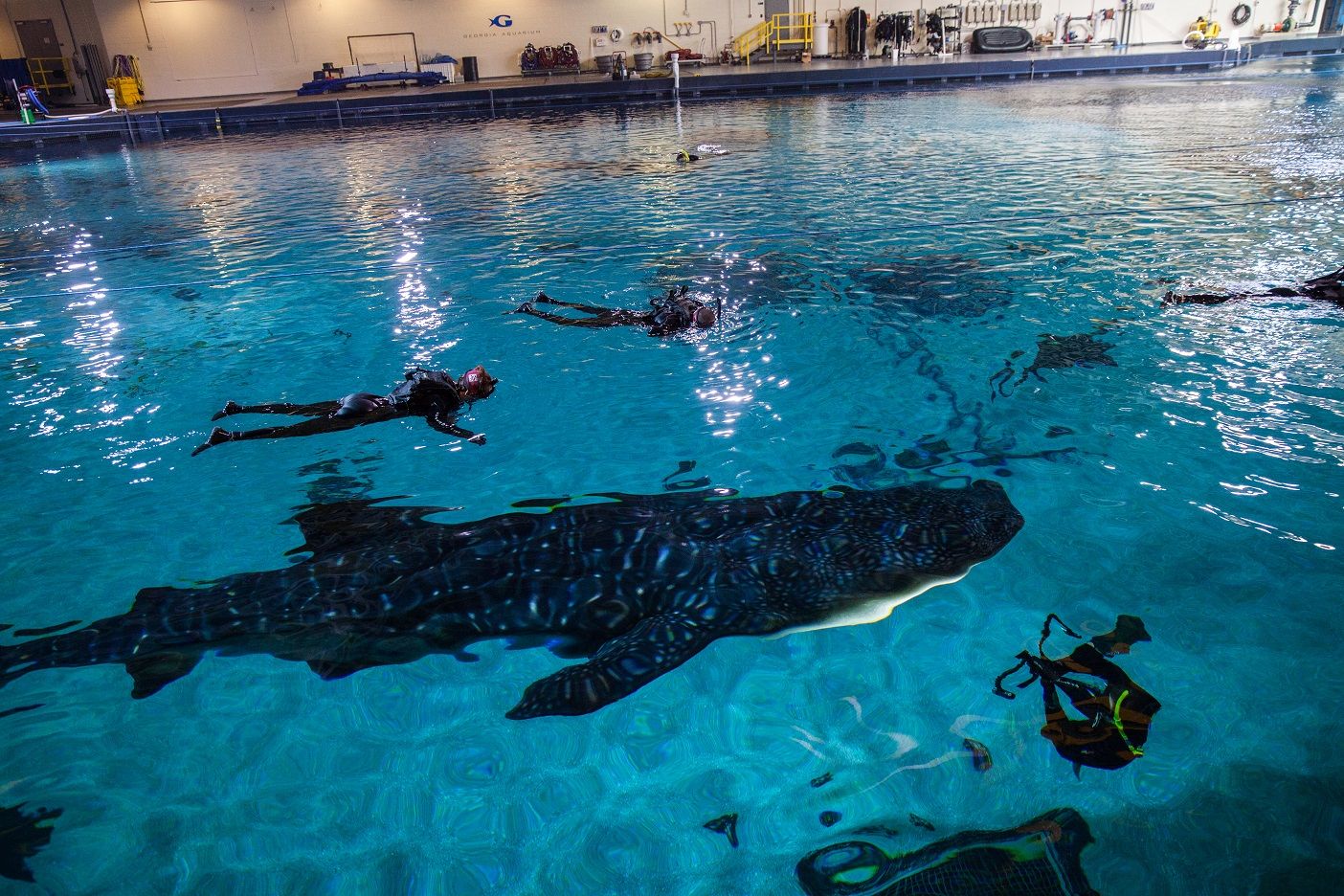 DONATE
| | | |
| --- | --- | --- |
| | | |
| This Campaign | 4 | 13% |
| has ended. | Believers | Funded |
This campaign has ended.